We are looking for you for a
Master thesis Human-vehicle interaction in complex urban traffic scenarios

for the department "Automated Driving" at our location in Aachen
Topic and goals
Urban traffic is oftentimes characterised by high complexity in conjunction with various interactions between different traffic participants. Highly automated vehicles need not only to interact with other road users but also with their occupants as intuitively and safely as possible.
Against this background, it is the ambition of this master thesis to systemize relevant traffic scenarios and to derive associated requirements to the human-vehicle interaction. Based upon that, a first interaction concept shall be developed.
Working points
Literature research on the generation of driving scenarios

Analysis of the state of the art of guidelines, legislation and norms on automotive human-maschine interaction for SAE-Level 2 or higher

Development of a method for generating and systemizing driving scenarios in urban traffic

Derivation of requirements for a suitable and intutive human-vehicle interaction within the vehicle interior and with external traffic participant

Development and evaluation of concept solutions, which fulfill the derived requirements
Your profile
You are a registered student (m/f/d) with a Master's degree in computer science, artificial intelligence, electrical engineering, CES or mechanical engineering

Your study results are outstanding and ideally you possess prior knowledge on human-machine-interaction or development on interaction concepts

Reliability, commitment and pleasure in working independently distinguish you

Very good written and spoken German and/or English skills round off your profile
What we offer
Challenging tasks in a highly motivated team
A dynamic and ambitious work environment
Pleasant working atmosphere
Flexible working hours
Deine Ansprechpartnerin
Your contact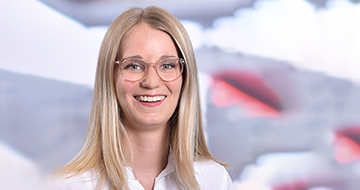 Sarah Schmitt B.Sc.
HR Business Partner
This email address is being protected from spambots. You need JavaScript enabled to view it.
Telefon: +49 241 8861 185
This email address is being protected from spambots. You need JavaScript enabled to view it.
Phone: +49 241 8861 185
Information
 Referencenumber: 2023_06
Upload -if possible- all your application documents in two pdf-files. You can attach your job reference letters and certificates to your CV.