20. + 21.09.2022, Aachen
The AKT - Aachen Body Engineering Days organized by fka will take place for the 15th time in 2022. Whether on-site, hybrid or digital - don't miss one of the most important industry get-togethers. In a unique atmosphere, international experts in body, material and production technology will discuss the latest developments and trends. Speakers from renowned companies will provide a visionary outlook on future strategies and present the latest car bodies and components. More information on the lecture program and the exhibition can be found online.
The lecture program is the central component of the Aachen Body Days. As experts in body, material and production technology, you will have the opportunity to talk about current projects and the latest developments in the industry. In addition, you can personally get in touch with other industry experts on site. Don't miss this opportunity and submit the abstract of your presentation by March 31.
Also take advantage of the opportunity to demonstrate the contents of your presentation at an exhibition booth and become part of the accompanying exhibition. More information about the exhibitor packages can be found here.
We are looking forward to seeing you again in Aachen!
Ihr Ansprechpartner
Your Contact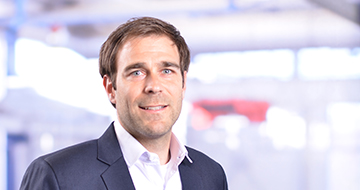 Janosch Merx, B.Eng.
Test Engineer Structural Assessment & Benchmarking
This email address is being protected from spambots. You need JavaScript enabled to view it.
Telefon: +49 241 8861 124
This email address is being protected from spambots. You need JavaScript enabled to view it.
Phone: +49 241 8861 124