Structural Analyses
fka holds more than one decade of experiences in bilateral as well as continuous benchmarking activities and structural analyses. In this context, vehicle doors and closures, body-in-whites as well as tires and rims, cross car beams, chassis components and high voltage battery cases have been analysed. Depending on customer requirements, the structural analysis of fka comprises stiffness analyses, quasi-static and durability tests, eigenfrequencies and NVH as well as crash properties.
Within the continuous benchmarking of front bumper systems, fka has already analysed 70 systems regarding design and function in the last years. The functional benchmarking contains the analysis of the crash performance regarding the load cases RCAR structure and RCAR bumper test. The design benchmarking focuses on the front bumper system design, materials, joining and manufacturing techniques, as well as sheet thicknesses and weights of all single parts. In addition to that, a detailed material analysis of the main crossbeam and energy absorbing elements is available (HV hardness test, chemical composition, tensile test, polished sections). The results are available for our client via the fka online benchmarking database. fka extends the work beyond the sole determination of benchmarking results. The component digitalization process can be used to create CAD and FEA models of the components. The FEA models can subsequently be validated using the functional benchmarking results.
In order to develop the "best practice" solution for the client, the positive properties of all tested subsystems/components can be incorporated in the development of a new, innovative system.
For more pictures in the galleries please click on one of the pictures.
Ihr Ansprechpartner
Your contact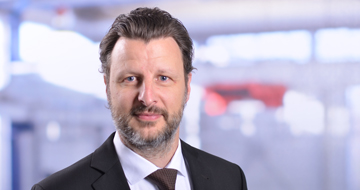 Dr. Roland Wohlecker
Manager Structural Assessment & Testing
This email address is being protected from spambots. You need JavaScript enabled to view it.
Telefon: +49 241 8861 191
This email address is being protected from spambots. You need JavaScript enabled to view it.
Phone: +49 241 8861 191
fka-Benchmarking-Datenbank
fka benchmarking database
Die erhobenen Daten stehen interessierten Unternehmen per Login über unsere Datenbank online zur Verfügung.
The results of the benchmarking activities are available for all interested clients and companies via login to our benchmarking database.