Analyzing and Modeling the Market
In the context of ever faster changing market scenarios – due to shorter development cycles and new, disruptive technologies – regular market analyzes are more important than ever.
In its market analyses, fka consistently pursues the goal of systematically recording and assessing all relevant influences on the market under focus. Central elements here are the analyses of legislative framework conditions as well as of customers and competition, all of which are carried out in conjunction with well-founded technical vehicle expertise. Particularly in the analysis of highly specific market segments, fka benefits from its know-how – from the individual component all the way to the complete vehicle.
The analysis is usually divided into five phases:
To determine the legislative framework, fka covers all relevant legislative activities that may have an impact on the registration, operation and operation of vehicles or relevant systems, e.g. emission regulations.
For customer analysis, decision models are first used to determine and quantify relevant influencing parameters, e.g. purchase decision models for individual drive systems. In an extensive competition analysis, we identify (potential) competitors and compare them in terms of their technological and economic performance, e.g. to prepare for strategic cooperation.
The results of the market analysis can already be used to derive valuable, qualitative statements about the market under examination. In addition, if quantitative statements, e.g. sales forecasts or estimates of future market allocations, are necessary, fka can draw on their years of experience and expertise in creating quantitative market models. Examples of such models are fleet models in the context of global CO2 regulation or sales forecasts for vehicle components as well as individual materials.
By appropriately combining the gained insights, fka can first derive a model of the addressed market. Both the model boundaries as well as the level of detail of the respective task can be adjusted. In coordination with our customers, we parameterize and validate the model.
The result: Thanks to final calculations or simulations, e.g. with the help of the scenario technique, fka can precisely determine the results and analyze their implications for the customer's business model.
Particularly in the analysis of highly specific market segments, the customer benefits from the fka's know-how for the entire vehicle. This 360° view helps us to classify specific analyzes into the current market situation, even with a high degree of detail.
Ihr Ansprechpartner
Your Contact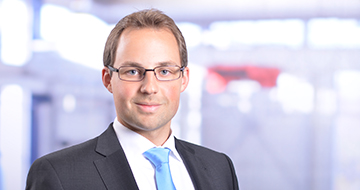 Alexander Busse M.Sc.
Lead Expert Sustainability Strategies
This email address is being protected from spambots. You need JavaScript enabled to view it.
Telefon: +49 241 8861 167
This email address is being protected from spambots. You need JavaScript enabled to view it.
Phone: +49 241 8861 167