06/23/2020, 06:00 pm
Automated Driving
"Safety Assurance for Automated Driving"
Im vorangegangenen Vortrag von 30³ der fka academy wurden die technischen Aspekte einer automatisierten Fahrfunktion beschrieben. Bevor jedoch ein Fahrzeug mit automatisierten Fahrfunktionen auf öffentlichen Straßen fahren kann, muss nachgewiesen werden, dass der automatisierte Betrieb sicher ist.
Dies stellt die Automobilindustrie weltweit vor große Herausforderungen: Der Aufwand für den Nachweis des sicheren Straßenbetriebs steigt mit der Fahrzeugautomation immens und etablierte Methoden reichen nicht mehr aus. Es hat sich bereits gezeigt, dass ein Teil der Lösung die Verwendung sehr großer Datensätze aus dem realen Verkehr sein kann, die verarbeitet und in einer Datenbank gespeichert werden. Der Vortrag gibt einen Überblick über die Herausforderungen sowie die aktuellen Lösungen und Ansätze zu diesem Thema.
Der Vortrag wird in englischer Sprache von Julian Bock gehalten. Er ist wissenschaftlicher Mitarbeiter im Bereich Automatisiertes Fahren bei der fka. Nach dem Vortrag haben Sie die Möglichkeit, Fragen zu stellen und miteinander zu diskutieren. Danach finden Sie den Vortrag 30 Tage lang auf unserem YouTube-Kanal und hier auf unserer Webseite.
In the previous talk of 30³ at the fka academy, the technical aspects of an automated driving function were described. However, before a vehicle with automated driving functions can drive on public roads, it must be proven, that the automated operation is safe.
This poses large challenges for the automotive industry worldwide: The effort for proving safe road operation increases immensely with the vehicle automation and established methods are no longer sufficient. It has already been shown, that a part of the solution can be the use of very large data sets from real traffic, which are processed and stored in a database. The presentation gives an overview on the challenges as well as the current solutions and approaches to this topic.
The lecture will be given in English by Julian Bock. He is a research assistant in the field of automated driving at the fka. After the lecture you will have the opportunity to ask questions and discuss with each other. Afterwards you will find the lecture on our YouTube channel and here on our website for 30 days.
Watch the recording of the lecture here.
This video is available until 2020-07-23.
Speaker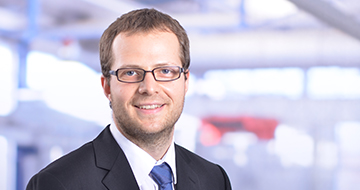 Julian Bock
This email address is being protected from spambots. You need JavaScript enabled to view it.
Do you have questions? Julian Bock is looking forward to your message.