Established Benchmarking Competences
In the context of numerous bilateral projects, fka is established as a renowned partner for processing benchmarking analyses in the automotive industry.
Based on our expertise and experience in design and functional benchmarkings, future recommendations are derived for our customers and their products. In the field of overall vehicles as well as on component level, our clients benefit from our comprehensive testing infrastructure, which allows a customised analysis of the particular component or vehicle.
The components and vehicles can be modelled with different CAE methods and optimised for further product developments. For example thermal, mechanical or electrical energy flows can be modelled and control strategies can be optimised. By reverse engineering methods and FEA meshing, overall vehicles as well as single components (e.g. crash management system) can be analysed. Thus benchmarking results provide suitable opportunities for the enhancement of innovative systems and components.
Ihr Ansprechpartner
Your contact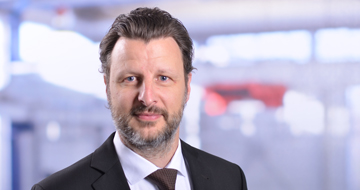 Dr. Roland Wohlecker
Manager Structural Assessment & Testing
This email address is being protected from spambots. You need JavaScript enabled to view it.
Telefon: +49 241 8861 191
This email address is being protected from spambots. You need JavaScript enabled to view it.
Phone: +49 241 8861 191
fka-Benchmarking-Datenbank
fka benchmarking database
Die erhobenen Daten stehen interessierten Unternehmen per Login über unsere Datenbank online zur Verfügung.
The results of the benchmarking activities are available for all interested clients and companies via login to our benchmarking database.