Research Projekt ENABLE- Development and Evaluation of an Inclusive Mobility Concept
Mobility is one of the key requirements for the inclusion of people - with or without disabilities or impairments. Specifically people with disabilities are often confronted with restricted mobility options. To be able to exercise their rights equally, people with disabilities must be able to access different areas of life without hindrance (e.g. home, workplace, educational institutions, shopping, medical and rehabilitation facilities and other places of social life). An infrastructure without barriers is a fundamental requirement for equal participation of people in social life. In this context, adequate individual means of transport plays an essential role.
On behalf of Aktion Mensch, fka GmbH, in cooperation with the research areas Traffic Psychology & Acceptance and Vehicle Concepts & HMI (Institute for Automotive Engineering, RWTH Aachen University) and the department of Health Psychology (Institute of Psychology, RWTH Aachen University), is developing an inclusive mobility concept to meet this challenge within the project ENABLE. People with and without disabilities should benefit equally from the inclusive mobility concept. It aims at representing an added value compared to already existing individual technical solutions, in that the modular technical approaches envisaged in the concept should be adaptable depending on the target group.
The project lays the foundation with a view to the envisaged realization and testing of the adaptive and inclusive mobility concept. In order to achieve this overarching goal, further consecutive sub-projects are to be established and interlinked. This email address is being protected from spambots. You need JavaScript enabled to view it. is provided by the research area Traffic Psychology & Acceptance of the Institute for Automotive Engineering.
Ihre Ansprechpartnerin
Your contact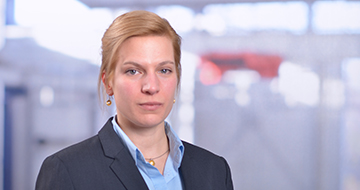 Dr. phil. Johanna Josten
Lead Expert User Behaviour and Experience
This email address is being protected from spambots. You need JavaScript enabled to view it.
Telefon: +49 241 8861 196
This email address is being protected from spambots. You need JavaScript enabled to view it.
Phone: +49 241 8861 196