In order to demonstrate the lightweight potential of aluminium in the commercial vehicle sector, fka was commissioned by European Aluminium to develop an aluminium lightweight door concept for an existing steel series door of a Volvo FH. The door was chosen because as an add-on part it can be well integrated into the current steel design of truck cabins and at the same time has high stiffness requirements.
The fka experts implemented aluminium sheet as well as extrusion and casting components in the new door concept while complying with the geometric boundary conditions and the load requirements of the reference door. The following graphic provides an initial insight into the final concept: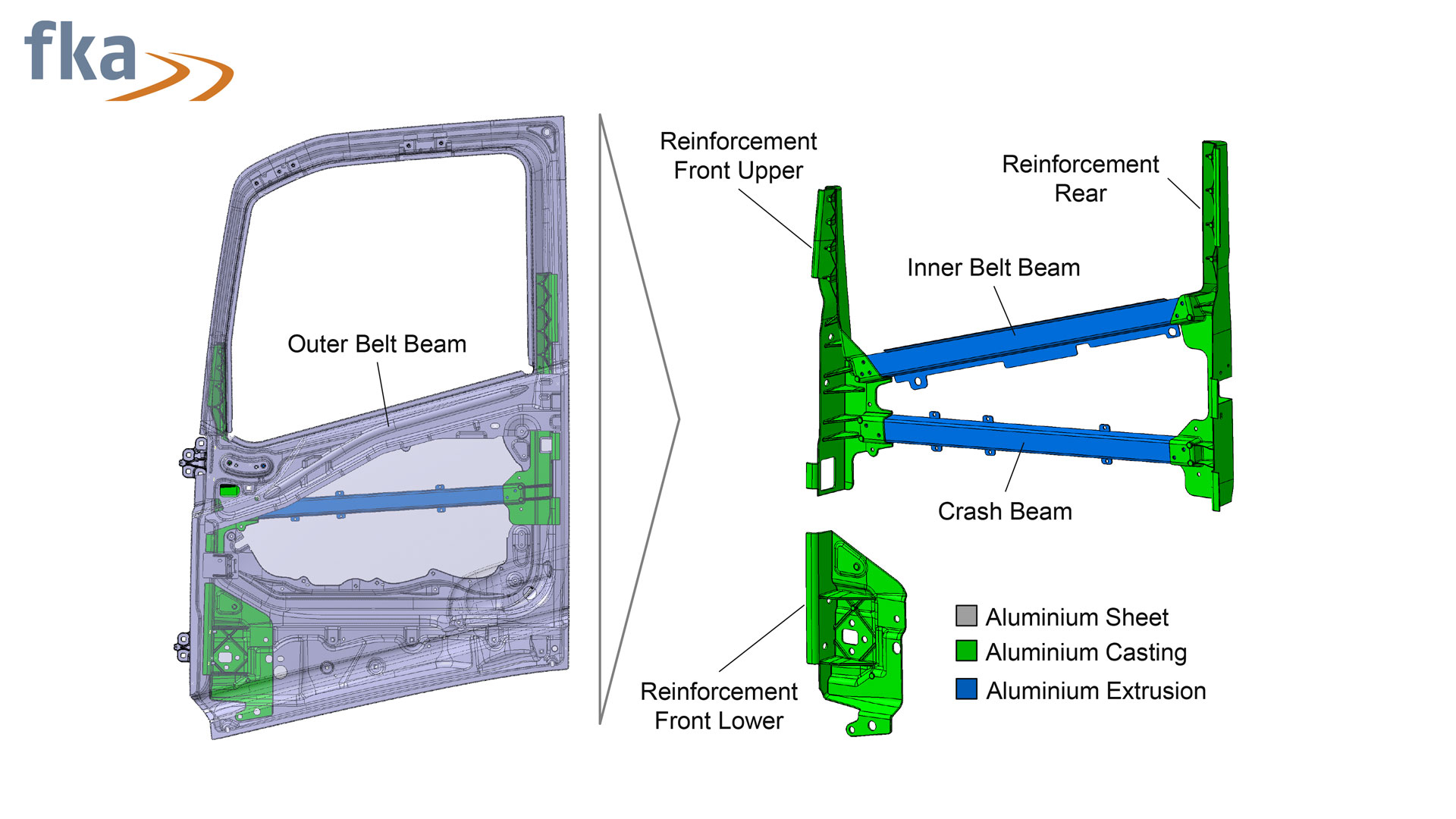 In the final comparison with the steel reference door, it was shown that the aluminium door concept exhibited better values in all load cases considered, while achieving a weight reduction of more than 40 %.
Read the detailed results in our study.
Downloads
Download Study "Lightweight Truck Project - Aluminium Door Concept"
Ihr Ansprechpartner
Your contact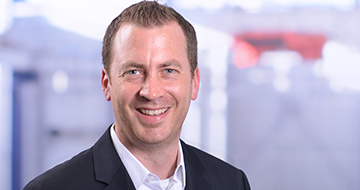 Dr. Michael Hamacher
Lead Expert Vehicle Safety & Vulnerable Road User Protection
This email address is being protected from spambots. You need JavaScript enabled to view it.
Telefon: +49 241 8861 260
This email address is being protected from spambots. You need JavaScript enabled to view it.
Phone: +49 241 8861 260