Against the background of Automated, Connected and Electrified vehicles, the complete E/E Architecture is facing a fundamental change affecting all players currently offering hardware or software components. In modern vehicles, more and more features are being integrated based on increasingly complex software, leading to the emergence of a 'Software Defined Vehicle'. In order to reliably handle the enormous amounts of software components and variability, a shift towards a more centralized E/E architecture is necessary. Hence, abstracting the software from the hardware level is one way to manage complexity, with service-oriented architectures playing a crucial role.
Besides software and hardware architectures, this white paper also considers the effects on vehicles' communication and energy network.
Read the detailed results in our White Paper.
Downloads
Download White Paper "Future Automotive E/E Architectures – Mastering complexity on the path towards a new E/E paradigm"
Ihr Ansprechpartner
Your Contact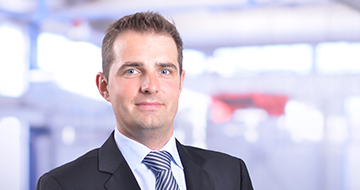 Dipl.-Wirt.-Ing. Christian Burkard
Manager Digitalization
This email address is being protected from spambots. You need JavaScript enabled to view it.
Telefon: +49 241 8861 116
This email address is being protected from spambots. You need JavaScript enabled to view it.
Phone: +49 241 8861 116