PV1000 - The People's Ventilator:
COVID-19 has the year 2020 firmly in its grasp and poses an immense challenge for the whole world. Despite preventive hygiene measures, the virus continues to spread. Some of those infected fall seriously ill and are urgently dependent on a secure oxygen supply. In many cases, those affected have to be given artificial respiration, which has already led to a shortage of intensive care ventilators in some countries. Although the worldwide production capacities of the established manufacturers have been increased significantly, they are already reaching their limits. Developing countries in particular can be affected badly by this shortage.
For this reason, a team of volunteers is developing the PV1000, a simple ventilator for intensive care that can be used as soon as the stock of conventional ventilators becomes scarce. For the PV1000, only resource-saving and available materials are used.
Together against Sars-CoV-2
In addition to many institutes of the RWTH Aachen University, fka GmbH is also significantly involved in this voluntary project. The Electrics and Electronics department supports the project in the Computer Architecture & Control Unit Development teams and in the PEEP Valve team. This enables us to use our technical expertise to drive the development of the PV1000 forward.
In addition, volunteers from the Marketing & Communications department ensure that the public knows the PV1000 project. Cooperation partners, supporters and parties dependent on ventilators are thus informed about our work and can get in touch with the PV1000 team.
We are very pleased that so many of our employees support this project on a voluntary basis in their free time and that we can save lives with our expertise.
You can find more information about the project here.
Ihr Ansprechpartner
Your Contact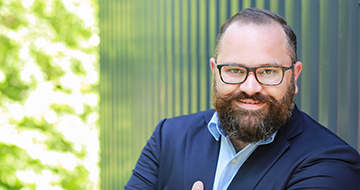 Julian Refghi M.Sc.
Head of Marketing & Communication
This email address is being protected from spambots. You need JavaScript enabled to view it.
Telefon: +49 241 8861 227
This email address is being protected from spambots. You need JavaScript enabled to view it.
Phone: +49 241 8861 227