Functional Safety
Excellence in Functional Safety: Support for your innovations in the automotive sector.
We are your trusted partner for automotive functional safety excellence. With extensive expertise in implementing safety activities, we tackle challenges with agility and compliance. From near-series developments to pioneering architectures, we provide optimal support.
We have a team of highly skilled and trained experts who are certified in:
AFSP (Automotive Functional Safety Professionals certified by SGS-TÜV Saar)
ISTQB (Certified by the International Software Testing Qualification Board)
ISAQB (Certified by the International Software Architecture Qualification Board)
IREB (Certified Professionals for Requirements Engineering)
By staying up to date with industry standards such as ISO 26262, IEC 61508, ISO 21434, ISO 21448, and ASPICE processes, we deliver cutting-edge solutions tailored to your needs. Continuous improvement drives our efficient navigation of functional safety complexities.
Our team comprises certified professionals in functional safety, testing, architectures, and requirements. With their diverse skills and certifications, we address multifaceted challenges and deliver tailored solutions for your automotive projects, ensuring the highest safety standards.
Scope of our support:
Our main focus is on the concept phase which involves several important steps during functional safety activities:
1. Item Definition:We meticulously define and describe the item to be developed, taking into account its specific use. Through textual descriptions and graphical representations, we create comprehensive item definitions at both the logical and system levels. We consider various factors such as functional requirements, operating conditions, and interactions with other items and E/E systems.
2. Hazard Analysis and Risk Assessment (HARA): Our team conducts a comprehensive hazard analysis and risk assessment for the functions of the item. We employ templates, standard situation catalogues, and draw upon our extensive experience in vehicle systems across a range of applications, from commercial vehicles to passenger cars to highly automated systems. The analysis involves identifying potential hazardous events and evaluating their risk potential using the normative method specified in ISO 26262. Based on this analysis, we determine the required safety integrity level (ASIL) and establish associated safety goals. Additionally, we derive functional safety parameters, such as the safe state and fault tolerance time interval.
3. Functional Safety Concept: In this stage, we develop a functional safety concept by deriving an initial safety architecture and specifying functional safety requirements. We utilize tools to facilitate the linking of safety requirements with elements of the system architecture, ensuring a comprehensive approach to not violate the established safety goals. The functional safety concept is designed to enable the realization of these safety goals.
4. Technical Safety Concept: At the system level, we derive the technical safety concept, which involves defining safety measures for both the hardware and software components. This includes determining and specifying technical safety requirements to address potential risks.
5. Verification of Safety Mechanisms: To verify the effectiveness of the safety mechanisms, we employ structured analysis methods such as Dependent Failure Analysis (DFA), Fault Tree Analysis (FTA), and Failure Mode and Effects Analysis (FMEA). These methods allow us to thoroughly assess and validate the safety mechanisms.
6. Verification and Validation: Our verification and validation process includes a range of static and dynamic testing activities. These activities encompass various stages, including reviews, unit and module tests, and comprehensive system testing. Additionally, fault injection testing techniques can be applied on Hardware-in-the-Loop (HIL) test benches to enhance the robustness of the validation process.
7. Deployment of a Complete Safety Case: Throughout the concept phase, we compile a comprehensive safety case that encompasses all relevant safety work products. This documentation provides an in-depth overview of the implemented safety measures throughout the process.
By partnering with us, you can embark on a journey towards achieving functional safety excellence in the automotive industry. Contact us to discuss your project requirements and explore how our expertise can support you in reaching your functional safety goals. Together, we can ensure that your products meet the highest standards of safety and reliability, setting a new benchmark in the industry.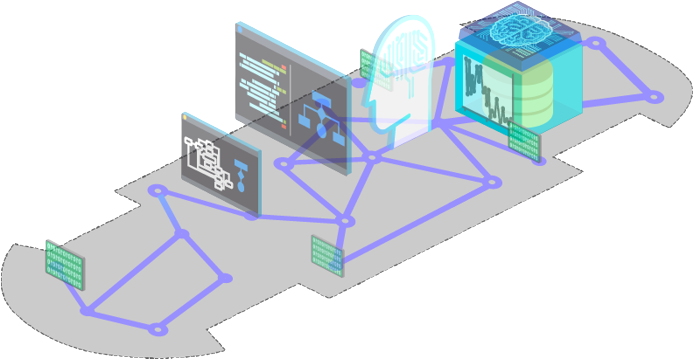 Functional safety as integral part of the development life cycle
Ihr Ansprechpartner
Your contact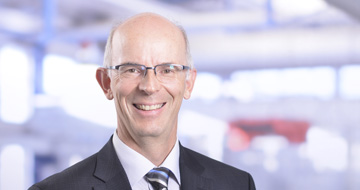 Dr. Manfred Crampen
Head of Drivetrain & Thermal Management
This email address is being protected from spambots. You need JavaScript enabled to view it.
Telefon: +49 241 8861 170
This email address is being protected from spambots. You need JavaScript enabled to view it.
Phone: +49 241 8861 170